Elk Build, Oct 12

Obviously this is an outdated post, but there was a lot of work that I had to do on the back end to get this set up properly. On the weekend of October 10th, alt-right actors stole the 'Nightmare Elk' statue that had been erected in Downtown Portland, a stand-in for the historic Elk Statue that has been put in storage by the city due to protest related damage.

Obviously this is an outdated post, but there was a lot of work that I had to do on the back end to get this set up properly. On the weekend of October 10th, alt-right actors stole the 'Nightmare Elk' statue that had been erected in Downtown Portland, a stand-in for the historic Elk Statue that has been put in storage by the city due to protest related damage. A group of people, led by the @PortlandElk Twitter handle, came together to build a new one. It was never meant to be long term, never meant to be particularly fancy, but it was a chance for the community to come together and show the thieves that what was supposed to be a moral blow would not affect the mood of the protesters.
Photos were difficult to come by while still working to maintain privacy of the builders, but there were a number of pictures that I was still able to get together. This is also the unveiling of a new image site for Raindrop Works, powered by Pixelfed, an open source image sharing site where we don't have to worry about content being pulled by corporate interests about 'marketability'
The gallery itself can be viewed here.
Court Wrap Up, January 8, 2021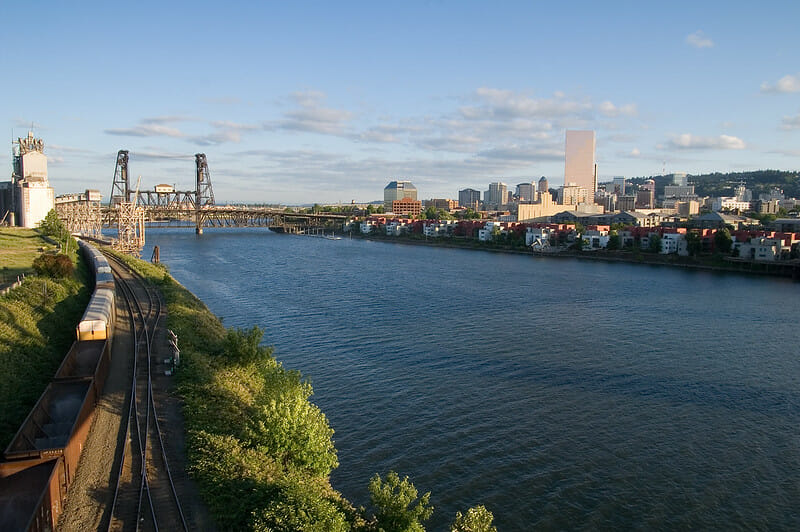 It's been a long month since I last did one of these, and things have definitely been busy. Enough so that it's been hard to parse everything that's happened on a local basis. That said, let's just dive right in.
---
Civil Cases
Starting at the top of our list of cases to watch are the protest related civil lawsuits against the city. The very first lawsuit filed in county court, Elias v. City of Portland has just gotten it's affirmative defense filed in the case. Reading their 'defense' is honestly, a lesson in and of itself why the police need to be reigned in. The city is taking the position, once again, like in the Green case, that because the police had declared a riot, that they are immune to any and all lawsuits. In the Green case, back in November, their lawyer asserted that the statute the city is trying to hide behind was to hold the city immune to lawsuits for 'the actions of non-state actors', or civilians. In other words, a store owner can't sue the city for a protester breaking their window. To suggest that police could be immune from any liability purely because they declare a riot makes it the smallest possible step from using any excuse to declare a riot, and then visit untold horrors on anyone they happen to come across. That argument has not been litigated in a court hearing yet, but I certainly expect to see it struck down quickly.
Several other cases (Lake and Montgomery) have the same language from the city in affirmative defense filings. Problem is, this argument is even weaker than before. Mr. Lake is a journalist, and was there as a member of the press. He frequently carries press gear like cameras with visible lenses, and makes the argument that he was a protester much weaker.
Several other cases (Michaels and Leggett cases) has had a similar amended complaint filed recently. I fully expect to see the city make the same claim that they're immune to liability in the coming days.
Speaking of the case of the Green family, a protective order was filed at the end of the year to allow for discovery to start to proceed in the case. So, slow and steady progress is going there.
As we get near the end of the civil suits against the city, there is one that I will be covering separately in the coming days. The case is Campbell v. City of Portland, where the person filing, who claims to be a homeless gay veteran, initially started off demanding arrests of people protesting downtown and harassing homeless people. The tone and demands of future filings has shifted, and because the filings are all handwritten, they will take longer to process and understand.
Moving on from cases against the city, there is the lawsuit that Andy Ngo filed against Rose City Antifa and a number of others. I already did a deeper dive on that case in a YouTube stream that you can view here.
Moving on to one of last year's busier civil cases, the stalking order that is being appealed by Dixie Bailey is in the early preparation process. A few days ago a transcriptionist was assigned to process the audio from the original hearing.
---
Criminal Cases
Moving on to criminal cases that are being watched, a few new criminal cases are being added to the list. One was reported earlier on Twitter when her pre-trial recognizance was revoked, Magen Stevens, accused of assault and use of mace in Salem. This was after a second chance at pre-trial release when she was allegedly documented at the Proud Boy DC assault pulling someone's hair. At the time of writing, it does appear she's turned herself in and is in county jail.
Looking to the case of retired Officer Groshong, I ended up having to do a whole article explaining how an apparently leak of sealed court records to the police union is now making it more difficult for the public to gain access to information about the events of his indictment.
---
And with that, we hit the end of our broadcast day. I'll dig more into government transparency cases probably on Sunday (Saturday's a day for me to roll those d20's!) so stay tuned!
First Settlement in George Floyd protests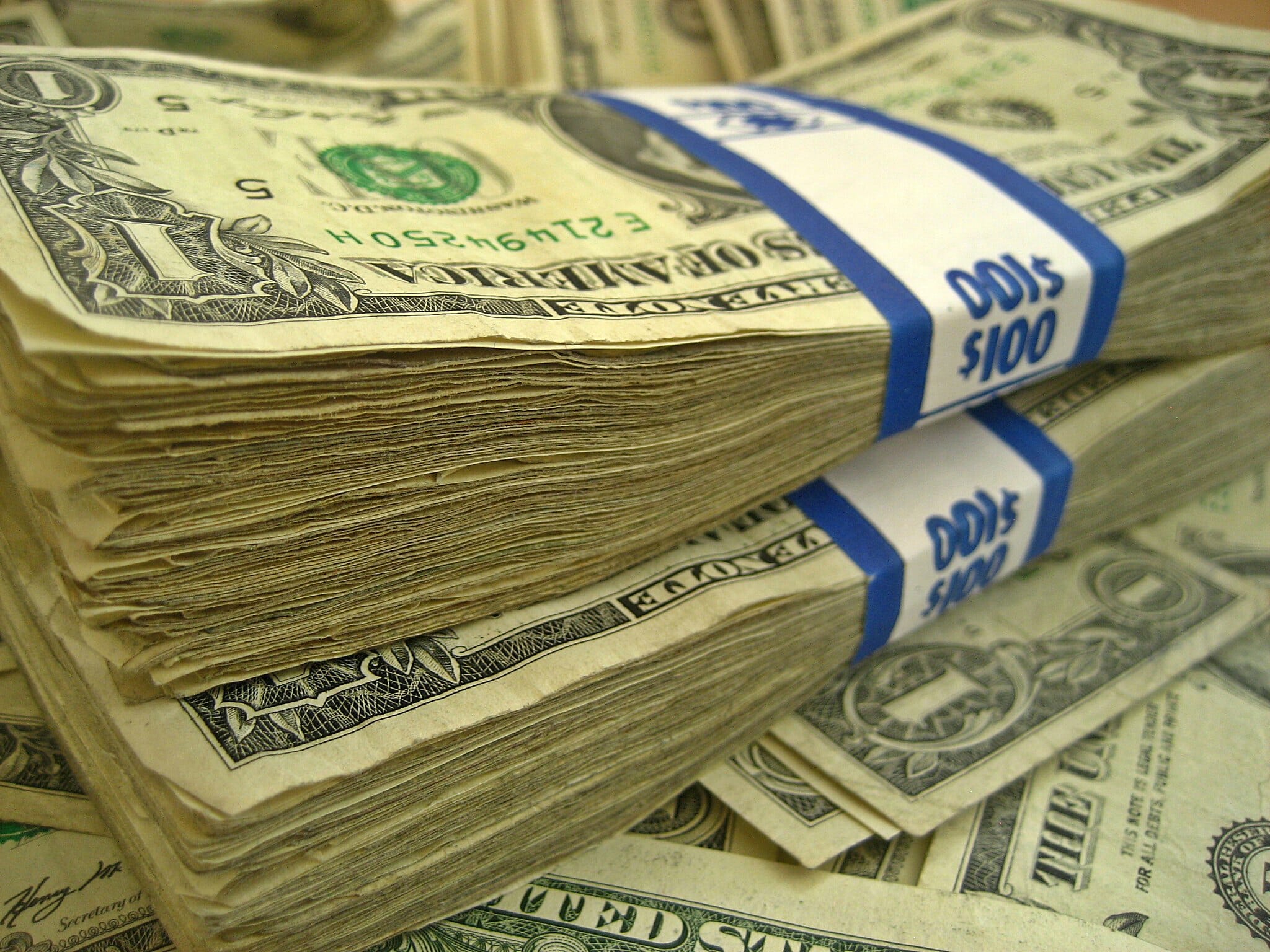 Almost eight months to the day after the death of George Floyd, and in an apparent Christmas win for the city of Portland, the city has finalized the first settlement of an individual allegedly injured by the police as a result of Black Lives Matter protests.
The protests brought out people from all stripes of Portland's citizens, from protesters to medics to reporters, new and experienced, as well as right and left leaning.
A look at Mr. Farley's latest archive of his Twitter (the account has since been suspended) shows photoshopped images uploaded by him of Commissioner Jo Ann Hardesty with her hair replaced by a variety of snakes, as well retweets from conservative journalist Black Rebel and self-proclaimed Proud Boy Alan Swinney. Combined with his pinned tweet demanding then newly arriving Multnomah County DA Mike Schmidt and retweets of people accusing DA Schmidt of taking bribes in exchange for his policy of declining prosecution of non-violent protest arrests, it seems likely he was of the conservative variety of journalist.
---
It seems to be something of an irony then that, according to court records, on June 4th, Portland police officers opened fire on a crowd of protesters using crowd control munitions, in the process "[shooting] him in the knee with a rubber bullet, sending him to the hospital and causing him pain, discomfort and distress"
At the time of the complaint, he was represented by Michael Fuller of Underdog Lawyer, a specialist in class action and civil rights cases. In late August, his lawyer was advised by an ethics counsel that withdrawal from the case was required. Any further explanation of why is protected court information, but in an email Mr. Farley forwarded to me in early October he stated Mr. Fuller "left me high and dry […] due to my "disparaging statements"". At the time he was attempting to find new representation, but no court records were filed showing anything until a settlement conference in early December.
Settlement conferences are closed to the public, and are essentially informal arbitration meetings with a judge sitting in. I actually learned this the hard way, as I tried to sit in on the court and Judge Bushong himself came out to explain the situation to me (seems like a good guy. I've watched some of his other hearings and he seems pretty fair and level headed).
A week later a notice of a proposed settlement was filed, and by Christmas Eve the case was settled and dismissed. The terms of the settlement awarded Mr. Farley $5,000, almost half a percent of the maximum amount originally sought, and an agreement that the city would not accept liability for any actions that may have happened June 4th towards Mr. Farley.
And thus ends the first of a litany of lawsuits against the city for their refusal or inability to hold police officers accountable for their actions.
Court Case Wrap Up, Nov 24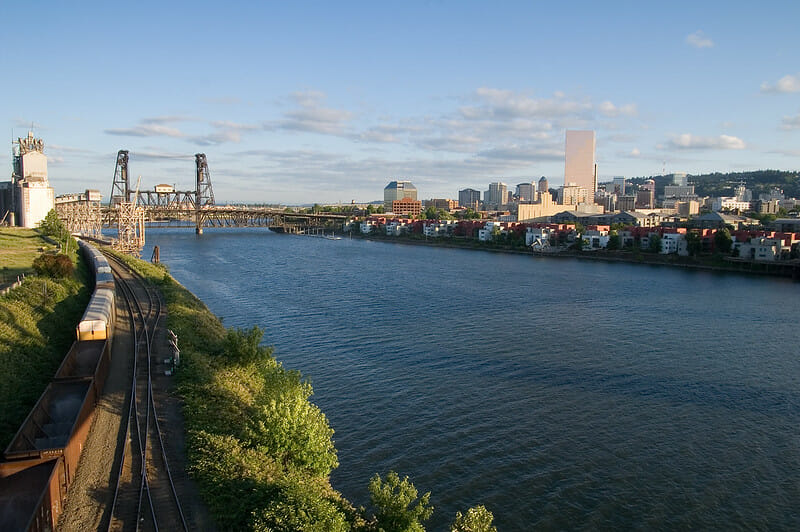 Another week or so, and another slew of updates in court cases. I've had a bout of something wrong between medication issues and time changes so I haven't been able to pay as much attention as I should have the last few days. Thankfully, court records are somewhat eternal.
---
So without further delay, let's go digging! First up is one of the early civil cases against the city in the wake of George Floyd's death, Farley v. Portland. His case was by far the most expensive in terms of dollar figure that was sued for at $950,000, and the case was in uncertain territory after his attorney requested to be removed from the case for unspecified ethics concerns. Brandon Farley had told me, in an email at the time, that it was 'due to [his] "disparaging statements.".
Yesterday the case was set for a settlement conference hearing on December 4th, which seems to be a step closer to finalizing the first of a slew of cases against the city.
---
Another case of particular note has been the Green family suing the city for injuries resulting from tear gas usage in the early days of the protests, especially when the city attempted to make a claim that because people were at a protest that was later declared a riot, that the city was in no way responsible for anything that happened to them as a result. At the time, I had serious concerns at the idea that the city was putting forward equated to 'the police could declare a riot at any time, and could do whatever they wanted with complete immunity from consequences.
Oregon Justice Resource Center lawyer Juan Chavez blasted the idea, which the city tried to justify using "the same legislative records but comes to an opposite conclusion despite evidence to the contrary". The law was structured so that the city would not be liable for acts of people committing riot (a move taken to "fend off likely suits from property owners who suffered damages from rioters"), but the city tried to turn the idea on it's head. Mr. Chavez suggested that "[p]laintiffs would not foreclose on the concept of police officers rioting", referencing a New York Magazine article comparing protests at the time with police brutality against protesters in 1968 Chicago. It's worth noting, as Mr. Chavez did, that the law the city is trying to hide behind was initially created and passed in 1969, in the wake of the Chicago protests and other anti-Vietnam War sentiment across the country, even citing an incident from the time frame of 3,000 plantiffs suing Newark, New Jersey, for about $6 million in damages (roughly $47 million in 2020 value)
Unless the city backs down in light of a very detailed explanation of the history of the law, it appears that this will be going to a hearing at some time in the near future.
---
In other civil cases, known conservative writer Andy Ngo had a hearing in court last week in the matter of one of the people he is suing claiming it was not him that was responsible for injuries Mr. Ngo received in 2019 at a protest. Ben Bolen claims that while he was at the protest when Mr. Ngo was supposedly punched, he wasn't the one to do it, and people that haven't testified to the court said it was him and allowed Mr. Ngo to work backwards from a name to make a story to fit the allegation. I was able to sit in on this hearing, and while a lot of back and forth happened, Judge Dailey declined to make a judgement at the time of the hearing, citing the need for more legal research on her end to determine if a case of mistaken identity can be handled in front of a judge at this point in time or if it has to go all the way to a jury trial. We'll keep watching this case, as we have no idea when a follow-up hearing or an opinion will come down.
He is also apparently seeking alternative means of service to notify two of the other suit members that they are being sued. He states he has been unable to locate either person, and alleges both people have outstanding warrants, one I was able to confirm in Oregon, and another one in Idaho. I'm not sure if there will be an order or a hearing about this, but again, we'll be continuing to watch this closely.
---
One of the multitude of lawsuits swirling around supposed Patriot Prayer member Alan Swinney has been dealt a blow in the courts as well. While he remains in jail awaiting bail, his lawyer has asked the attorneys for two of the civil suits against him to delay their cases by six months so that he could focus on his criminal case, citing the idea that he shouldn't have to choose between testifying in a civil matter and asserting his Fifth Amendment privilege. One lawyer agreed to the stay, but Mr. Fuller declined, citing where in Oregon there is no absolute right to not be forced to make such a choice. He also goes on to show statements from Mr. Swinney on Parler stating how he wouldn't work within the legal system, saying "All you lefty judges, DAs, city council, and mayors can get bent." This parley in particular is very familiar to me, as I've heard it referenced by Deputy DA Vasquez in Mr. Swinney's criminal case as reason to doubt his sincerity to work within the system to defend his criminal charges.
Mr. Fuller also pointed out the difficulty of serving Mr. Swinney lawsuit papers, confirming that they were unable to serve him until he had been arrested several weeks after a warrant was issued in his criminal case and he was in jail. That there was such difficulty undercuts the claims that Mr. Wolfe, his attorney in the criminal case, said about Mr. Swinney turning himself in to police at the end of September. In the criminal case, it is worth pointing out that even county deputies hadn't been able to or were unwilling to affect the warrant for his arrest for three weeks after his indictment.
After a hearing on the matter (that I've requested audio of) the motion was denied by Judge Bushong, with an apparent trial date set for January 25, 2021. With the coronavirus pandemic still ongoing, and this being a civil case, I'm uncertain how set in stone this date is, but considering Mr. Fuller's written statements about concerns that this be addressed sooner rather than later, we could well see a civil case heard very soon. I will be following this case closely, and working to see if I can livestream or video record this case.
---
In Clackamas County, I've already spoken at length on the order signed by Judge Silver upholding the stalking order against Dixie Bailey (you can read more about that order here). Ms. Bailey, who was represented by the same law firm that is representing Mr. Swinney in his criminal and both civil cases. In a post on Parler, Ms. Bailey stated that she plans to appeal, and is looking into a lawyer that specializes in gun rights, as it seems the firearm restrictions are the particular issue she has with the outcome.
---
In cases of the city not just facing allegations of abuse against it's citizens, a case of now retired police officer Hollins is preparing to request a default judgement against the city for allegations of racial discriminations and retaliation. The city has not responded to the lawsuit, filed in early September, and could cost taxpayers in excess of $950,000.
---
Moving on to the last category for the time being, government transparency is making some waves in the courts recently. In the Reyna v. Portland case, where the city is denying access to certain police records because of a vague (and as lawyer Alan Kessler claims, improper) claim that it could be combined with other public records, has had Judge Roberts assigned as the motion judge. Kessler, a staunch public records activist, has been under fire from the city for similar claims the boil down to "if we give you any more information, you could use it to figure out things we don't want you to know"
---
Another public records request case, this one filed against Southwest Neighborhoods, Inc, has had an affirmative defense filing made late last week. The simplified details of this case is the idea SWNI, while doing significant work for the city as a neighborhood association, is not actually subject to public record laws. As Mr. Kessler, also the attorney in this case, explained in a Twitter thread last week (available here), there were concerns that SWNI was misusing public funds, and a recent forensic audit that was completed seems to support the concern. I haven't had the opportunity to go over the audit myself (which claims misuse of $180,000 of taxpayer funds over a 7 year period), but I do plan to take a closer look later.
---
The final case we're looking at is, both surprisingly and unsurprisingly, another case involving Mr. Kessler. This time the city is suing him due to a disagreement in what is appropriate information for redaction in regards to cell phone messages in public record requests. The city attempted to use the 'if we give you any more information than we have you'll do bad things with it' defense as to why they couldn't release records requested, but the county DA's office disagreed with their interpretation, forcing the suit for a judge to decide. A handful of individual city employees and labor unions, alleging that not redacting the information would amount to a labor agreement violation, are requesting to join in the suit to protect their right to privacy. A hearing on the motion is scheduled for December 10th.