Arraignments and Privilege

Last night I wrote about the arraignment of retired Portland Police officer Scott Groshong, one of the rare instances where it seems that a police officer in Portland could face actual consequences for actions that occurred while on duty. I just received the audio recordings of his arraignment hearing earlier today, and while I hadn't really thought about it before now, I'm both surprised and not surprised at the level of privilege that a retired cop is given in the courts.

Last night I wrote about the arraignment of retired Portland Police officer Scott Groshong, one of the rare instances where it seems that a police officer in Portland could face actual consequences for actions that occurred while on duty. I just received the audio recordings of his arraignment hearing earlier today, and while I hadn't really thought about it before now, I'm both surprised and not surprised at the level of privilege that a retired cop is given in the courts.
Normally when a suspect is arrested in relation to a crime, they are interviewed at the jail for a 'recognizance assessment'. This is where they're fingerprinted, have a background check done for past charges, and other things to help determine their flight risk before trial. A lot of times, people are eligible to be released on their own recognizance, because they've been in the area for an extended time, have a stable job, or a lack of criminal history. Other times, a judge may have to weigh in, such as based on the charges involved or other events. (For comparison, Alan Swinney, while he didn't have a past record to worry about, the fact that he was new in the area, only receives government disability, and the nature of his charges were enough for a judge to deny his release last week.) A lot of times these reports are available as part of the court record, and may include the defendants address and phone number.
Obviously, the ideal in our criminal justice system is that people are innocent until proven guilty, but as a society, we also have a desire for instant justice, and people have been known to use records to doxx individuals, putting them and their families at risk.
That is the concern that Mr. Groshong and his attorney brought up in court during his arraignment, the fact that he had a wife and two children, combined with the fact that he was a retired police officer, and had requested that his address and phone number be sealed on court records. Later in the day, the court addressed that the information was still available through Odyssey, a state system used for E-filing of certain court documents, and the order was expanded to seal those records as well. The prosecution raised no objections to the request.
While I can applaud the care that the court took to protect this person's personal information, it strikes me that it's unlikely that most people that enter our criminal system get this same privilege. As I reported previously, when Multnomah County Close Street Supervision (a section of the Sherriff's office) evaluated Alan Swinney for his release, they accidently released his address and the name of the person he was living with onto the court record, and later admitted that the error would cause a need for extra work to protect him if he was released pre-trial. I've also viewed a number of these recognizance reports firsthand, and many criminal dockets show defendants addresses.
At this time, I have no idea how many people request the court to redact their records for their own protection, and of those who do if the state ever files objections. But this, combined with the fact that there is talk of legislation in the state being proposed to make doxxing a crime, while at the same time leaving enough loopholes that almost all cases of significant doxxing that happen at the current moment would still be legal, gives me more reason to be concerned at just how much care is taken to make sure that people who have not been found guilty of a crime are being protected.
In the meantime, though, I do have the audio from last week's arraignment hearing. The audio quality isn't very good, I suspect a combination of the court rooms where these hearings are held and the fact that Mr. Groshong and his attorney were appearing by phone.
---
Editor's Note: Because of the rapid-fire nature of these arraignment hearings and a lack of correct notations on the record by the court clerk, there is a significant amount of chatter that is not related to this case. Normally I would attempt to trim out the excess, but because anyone that makes a request of the county for the recordings of this hearing (a relatively simple process) would get the same audio, I've decided to upload the same audio I was provided.
For The Record Player
The company makes available a downloadable player, available here, as well as a web player available here. The uncertified, official records are available here:
Name: 20CR58015-20201026-Arraignment-FTR.zip
Size: 10668276 bytes (10 MiB)
CRC32: F61AD66F
CRC64: 8E37B53F3F360ED5
SHA256: 05CEF397C4AA67AFB1945F7B56FA503B0E6F318CB3E89A82C88546D012BA16F7
SHA1: 16576EA4356E9EEDE4A4DF70D96A75132529C2A9
BLAKE2sp: B2F3391B63F8EDD6B5A112D945C4B825649568F79466A980EAA7206D93A0FF4D
---
MP3 Version
I went ahead and converted the audio to an MP3 version for universal listening without any proprietary software.
Name: 20CR58015-20201026-Arraignment-FTR.mp3
Size: 6937080 bytes (6774 KiB)
CRC32: 1697BAC0
CRC64: DF1FF30A4F3B81A5
SHA256: 60B3C4BCB4D89DC0ED32F3DAAC4BC5235110F1CFA15673D1EAB899B2C61B023B
SHA1: 53DC1C6BF3B71AE54FF42AFE1FB34D661B288DFB
BLAKE2sp: 40AFA9E1DE1723E2E1EAD1A08C0811553D1C2079A19467333F0C190B3A2F4D2D
PPA Squeals, jumping the gun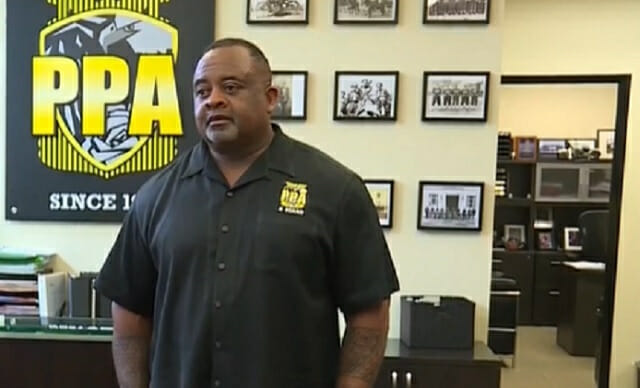 In the early days of the protests of 2020, now retired Officer Groshong struck a protester with a vehicle during a declared riot. Because it was now an investigation involving the police, they called on the Salem police department to handle the investigation. Charges from a grand jury were handed down against him, and he pled not guilty, setting the stage for a long and public court battle. The city has already pre-emptively requested portions of the grand jury proceedings be made public because of the interest in this case.
But none of that is about the PPA. What brought them into the picture is what happened after the grand jury convened. They filed a secret indictment, one that as Special Deputy District Attorney Katie Suver explained in court filings, is not to be shared details of by anyone "except the district attorney or a peace officer […] effecting an arrest" until the indictment is unsealed (ORS 132.420)
Within an hour of DA Suver telling Mr. Groshong of the charges and pending warrant and telling another officer that the same grand jury did not find charges against him, the Portland Police Association, the nation's longest continuous police union, put out a press release, accusing the criminal justice system of being politicized, claiming that the person who was hit never appeared injured, and while he was arrested later, all charges were dropped
Within hours of the press release going public, OregonLive reported on it, stating that the indictment hadn't been filed in court and that the DA's office would not comment, suggesting the indictment was indeed under seal long after the PPA's statement. Court records indicate that the press release and subsequent article were penned at least three days before the indictment was unsealed.
The Multnomah County DAs office, Marion County DAs office and Salem police department all deny releasing any information to the PPA when Mr. Groshong's attorney lodged complaints alleging that one of those entities leaked the information illegally to the PPA.
The fact that it is unknown who leaked information to the PPA makes keeping sensitive records safe difficult, undermines the grand jury process and ultimately further damages the faith people might have in the local police force, and it's representative union.
Court Case Wrap Up, Nov 24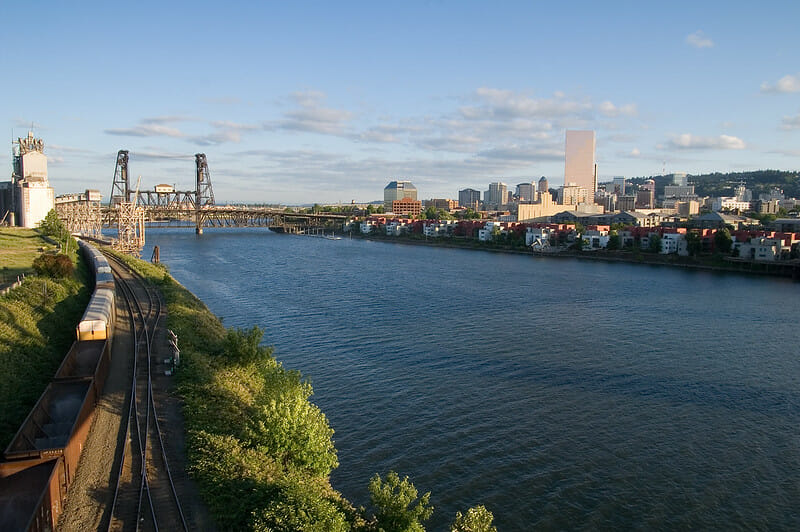 Another week or so, and another slew of updates in court cases. I've had a bout of something wrong between medication issues and time changes so I haven't been able to pay as much attention as I should have the last few days. Thankfully, court records are somewhat eternal.
---
So without further delay, let's go digging! First up is one of the early civil cases against the city in the wake of George Floyd's death, Farley v. Portland. His case was by far the most expensive in terms of dollar figure that was sued for at $950,000, and the case was in uncertain territory after his attorney requested to be removed from the case for unspecified ethics concerns. Brandon Farley had told me, in an email at the time, that it was 'due to [his] "disparaging statements.".
Yesterday the case was set for a settlement conference hearing on December 4th, which seems to be a step closer to finalizing the first of a slew of cases against the city.
---
Another case of particular note has been the Green family suing the city for injuries resulting from tear gas usage in the early days of the protests, especially when the city attempted to make a claim that because people were at a protest that was later declared a riot, that the city was in no way responsible for anything that happened to them as a result. At the time, I had serious concerns at the idea that the city was putting forward equated to 'the police could declare a riot at any time, and could do whatever they wanted with complete immunity from consequences.
Oregon Justice Resource Center lawyer Juan Chavez blasted the idea, which the city tried to justify using "the same legislative records but comes to an opposite conclusion despite evidence to the contrary". The law was structured so that the city would not be liable for acts of people committing riot (a move taken to "fend off likely suits from property owners who suffered damages from rioters"), but the city tried to turn the idea on it's head. Mr. Chavez suggested that "[p]laintiffs would not foreclose on the concept of police officers rioting", referencing a New York Magazine article comparing protests at the time with police brutality against protesters in 1968 Chicago. It's worth noting, as Mr. Chavez did, that the law the city is trying to hide behind was initially created and passed in 1969, in the wake of the Chicago protests and other anti-Vietnam War sentiment across the country, even citing an incident from the time frame of 3,000 plantiffs suing Newark, New Jersey, for about $6 million in damages (roughly $47 million in 2020 value)
Unless the city backs down in light of a very detailed explanation of the history of the law, it appears that this will be going to a hearing at some time in the near future.
---
In other civil cases, known conservative writer Andy Ngo had a hearing in court last week in the matter of one of the people he is suing claiming it was not him that was responsible for injuries Mr. Ngo received in 2019 at a protest. Ben Bolen claims that while he was at the protest when Mr. Ngo was supposedly punched, he wasn't the one to do it, and people that haven't testified to the court said it was him and allowed Mr. Ngo to work backwards from a name to make a story to fit the allegation. I was able to sit in on this hearing, and while a lot of back and forth happened, Judge Dailey declined to make a judgement at the time of the hearing, citing the need for more legal research on her end to determine if a case of mistaken identity can be handled in front of a judge at this point in time or if it has to go all the way to a jury trial. We'll keep watching this case, as we have no idea when a follow-up hearing or an opinion will come down.
He is also apparently seeking alternative means of service to notify two of the other suit members that they are being sued. He states he has been unable to locate either person, and alleges both people have outstanding warrants, one I was able to confirm in Oregon, and another one in Idaho. I'm not sure if there will be an order or a hearing about this, but again, we'll be continuing to watch this closely.
---
One of the multitude of lawsuits swirling around supposed Patriot Prayer member Alan Swinney has been dealt a blow in the courts as well. While he remains in jail awaiting bail, his lawyer has asked the attorneys for two of the civil suits against him to delay their cases by six months so that he could focus on his criminal case, citing the idea that he shouldn't have to choose between testifying in a civil matter and asserting his Fifth Amendment privilege. One lawyer agreed to the stay, but Mr. Fuller declined, citing where in Oregon there is no absolute right to not be forced to make such a choice. He also goes on to show statements from Mr. Swinney on Parler stating how he wouldn't work within the legal system, saying "All you lefty judges, DAs, city council, and mayors can get bent." This parley in particular is very familiar to me, as I've heard it referenced by Deputy DA Vasquez in Mr. Swinney's criminal case as reason to doubt his sincerity to work within the system to defend his criminal charges.
Mr. Fuller also pointed out the difficulty of serving Mr. Swinney lawsuit papers, confirming that they were unable to serve him until he had been arrested several weeks after a warrant was issued in his criminal case and he was in jail. That there was such difficulty undercuts the claims that Mr. Wolfe, his attorney in the criminal case, said about Mr. Swinney turning himself in to police at the end of September. In the criminal case, it is worth pointing out that even county deputies hadn't been able to or were unwilling to affect the warrant for his arrest for three weeks after his indictment.
After a hearing on the matter (that I've requested audio of) the motion was denied by Judge Bushong, with an apparent trial date set for January 25, 2021. With the coronavirus pandemic still ongoing, and this being a civil case, I'm uncertain how set in stone this date is, but considering Mr. Fuller's written statements about concerns that this be addressed sooner rather than later, we could well see a civil case heard very soon. I will be following this case closely, and working to see if I can livestream or video record this case.
---
In Clackamas County, I've already spoken at length on the order signed by Judge Silver upholding the stalking order against Dixie Bailey (you can read more about that order here). Ms. Bailey, who was represented by the same law firm that is representing Mr. Swinney in his criminal and both civil cases. In a post on Parler, Ms. Bailey stated that she plans to appeal, and is looking into a lawyer that specializes in gun rights, as it seems the firearm restrictions are the particular issue she has with the outcome.
---
In cases of the city not just facing allegations of abuse against it's citizens, a case of now retired police officer Hollins is preparing to request a default judgement against the city for allegations of racial discriminations and retaliation. The city has not responded to the lawsuit, filed in early September, and could cost taxpayers in excess of $950,000.
---
Moving on to the last category for the time being, government transparency is making some waves in the courts recently. In the Reyna v. Portland case, where the city is denying access to certain police records because of a vague (and as lawyer Alan Kessler claims, improper) claim that it could be combined with other public records, has had Judge Roberts assigned as the motion judge. Kessler, a staunch public records activist, has been under fire from the city for similar claims the boil down to "if we give you any more information, you could use it to figure out things we don't want you to know"
---
Another public records request case, this one filed against Southwest Neighborhoods, Inc, has had an affirmative defense filing made late last week. The simplified details of this case is the idea SWNI, while doing significant work for the city as a neighborhood association, is not actually subject to public record laws. As Mr. Kessler, also the attorney in this case, explained in a Twitter thread last week (available here), there were concerns that SWNI was misusing public funds, and a recent forensic audit that was completed seems to support the concern. I haven't had the opportunity to go over the audit myself (which claims misuse of $180,000 of taxpayer funds over a 7 year period), but I do plan to take a closer look later.
---
The final case we're looking at is, both surprisingly and unsurprisingly, another case involving Mr. Kessler. This time the city is suing him due to a disagreement in what is appropriate information for redaction in regards to cell phone messages in public record requests. The city attempted to use the 'if we give you any more information than we have you'll do bad things with it' defense as to why they couldn't release records requested, but the county DA's office disagreed with their interpretation, forcing the suit for a judge to decide. A handful of individual city employees and labor unions, alleging that not redacting the information would amount to a labor agreement violation, are requesting to join in the suit to protect their right to privacy. A hearing on the motion is scheduled for December 10th.
Schmidt versus the Patriot Prayer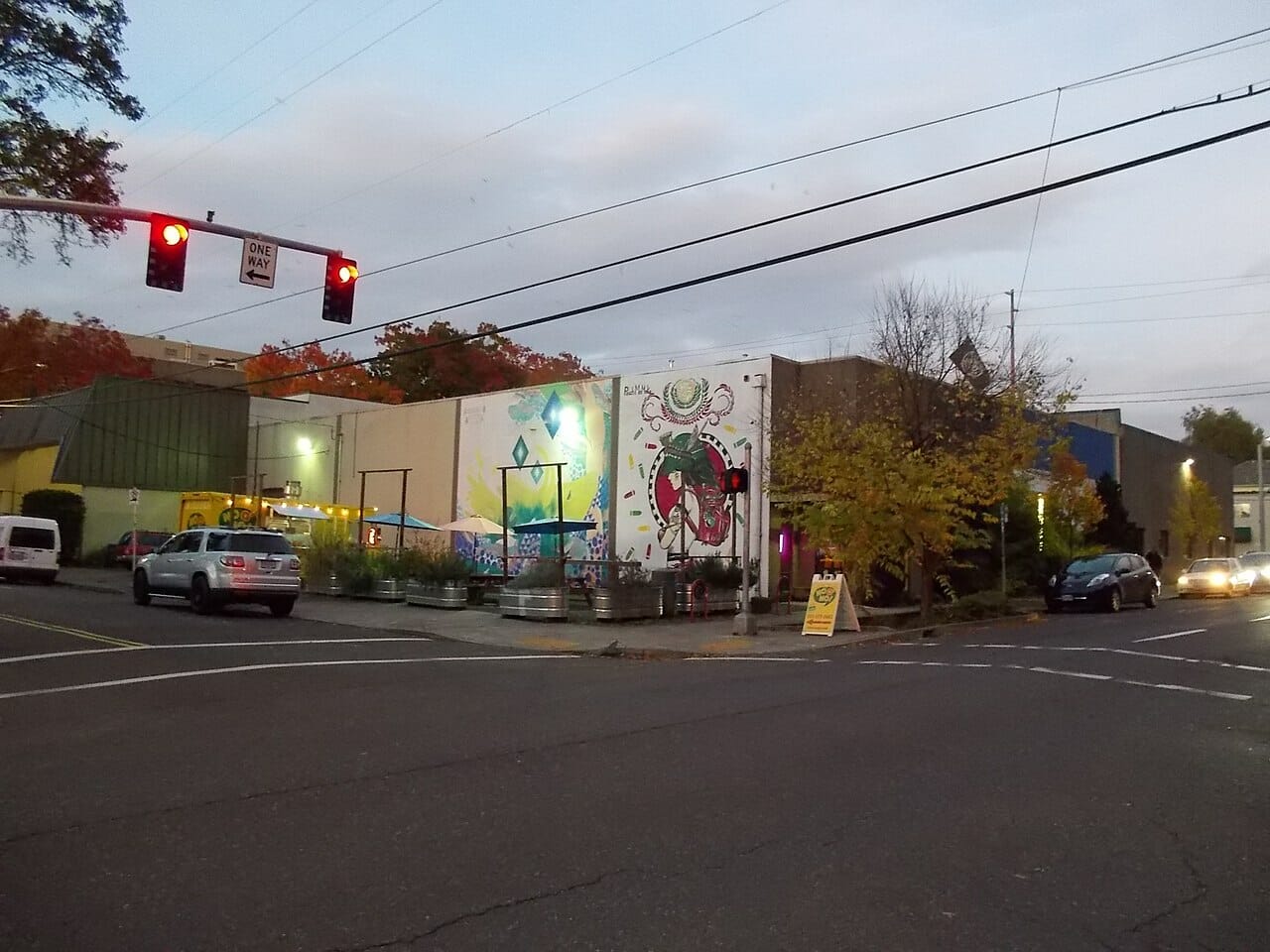 This analysis was requested by a reader on Twitter, and it has been a case that I've wanted to get a better handle on, but with everything on my plate, I haven't had the time and energy to get fully into the weeks. As such, this is a first blush, and there may be corrections in subsequent stories.
In May 2019, Joseph "Joey" Gibson and others were involved with a Patriot Prayer protest in Portland, and later in the day, ended up with an altercation with Antifa members at the Cider Riot bar. Some time later, a grand jury handed down an indictment charging Gibson and others with Riot. Some others got additional charges, and some have already pled guilty, but this focus is on Gibson. In response to heavy handed police actions and charges against protesters in the wake of George Floyd's death, DA Underhill (who would have started the case against Gibson) retired early so that DA Schmidt, who had been voted in earlier in the year, could start early under a new platform of purported criminal justice reform.
One of his early actions was setting forward a non-prosecution standard for riot arrests stemming from protests where there was not 'deliberate property damage, theft or threat of force against another person' (press release available here), which saw the dismissal of hundreds of cases that mostly stemmed from crimes against the system like Interfering with a Peace Officer and Disorderly Conduct. Mr. Gibson critisized the move, because it was not retroactively applied to his ongoing case. In his consolidated case, six people were charged with Riot, and three of them were charged with additional charges that, if they had happened in current day protests, would have contained charges that would still be prosecuted under the current policy. Two of the six, Cooper and Ponte, have already pled out and are on probation. The third, Kramer, still has an ongoing case.
Of the three remaining, Gibson, Schultz and Lewis (who is not a party to the federal case) all only have the charge of Riot
---
I've already gone over in the past where I feel that this is an oversimplification of the policy. Riot charges in the wake of the George Floyd killing have been alleged by the police, who are ideologically opposite the protesters who are arguing against police brutality. At best, it makes the police potentially biased in regard to their decisions to refer charges to the DAs office.
In the case of Gibson and the others, all the individuals were charged by a secret indictment, where evidence is gathered, and the DA shows it to a grand jury (from a jury pool, as opposed to the police) who decides if the charges are serious and legitimate enough to go forth with prosecution.
The scope of the protests are also very different. While ideally police would treat all people equally regardless of political ideology or viewpoint, that's not always what happens. In the case of arrests stemming from George Floyd protests, again, these are anti-police protests. In the Gibson case, Patriot Prayer came from mostly out of town to Portland to protest liberal ideologies, and intended or not, set up for a confrontation with anti-facist aligned members of the Portland community. What resulted more resembled a street brawl than a protest.
And then the timeline is important. The new policy, while it didn't specifically reference a date that it would apply to cases, it was clearly written that it was intended to apply to cases that had their start from the protests beginning May 2020. Mr. Gibson's case was from the year prior.
---
In the wake of all of this, Mr. Gibson filed a suit in federal court, claiming that the county DA's office was discriminating against him by not dropping charges in light of the new policy, and both his state and federal cases have been slowly moving forward.
As I start reading through the latest filing in federal court by Mr. Gibson's legal team, it appears that in this case, they're trying to get all paperwork that went into the August 11th memo that officially laid out the non-prosecution process. His party claims that the state had withheld all evidence from before August 1st (the date Mike Schmidt took over as the new DA). They're also trying to get more detailed information about cases that the DA declined to prosecute, likely in an attempt to prove why their case is 'just like these other cases'.
The DAs office has pushed back, claiming that there is a lot of information that needs to be redacted for personal safety and other matters, such as witnesses who were not charged, people with pending criminal matters and video evidence.
It's been well known already that there is a significant online presence dedicated to identifying protesters who have been arrested and branding them as violent looters and rioters even before they've had a day in court. In light of that, it may be laudable for the DA's office to take extra precautions to make sure no new information that hurts innocent bystanders is leaked into the media landscape. How much of that information actually exists, however, is a matter of speculation
The last court order about discovery had given the county until the 20th, last Friday, to provide all the information, which the DA has said is just not enough time, which is what has brought us to where we are now.
---
At the end of the day, it seems that there are three things that the Gibson party is trying to go for with this discovery request:
All of the information available relating to how the new policy was drafted, and any public input given in it's creation (something that should be available from a government transparency viewpoint)
Any considerations of how this new policy would relate to the Gibson case (since his party contacted the DA to drop charges in light of the new policy)
Information relating to similar riot charges that have been dropped against protesters since the new policy was put in place (this seems to be where a lot of redaction work would need to be, and also where I feel the case would be the weakest, for reasons I mentioned previously)
Given the protective nature and desire to either redact or put under court seal a lot of this evidence, I don't know how much verifiable information we'll be seeing for some time, but the next currently scheduled court hearing isn't until the week between Christmas and New Years.
Documents for more information
First document is the order granting the expedited discovery, second one is the Gibson party detailing the failings the county has had in providing the needed information